It is not uncommon to find someone who does not know the importance of having a portable tire inflator. They may think that if they get a flat tire, they can easily go back to the garage and fix it. But what happens when you're on the road and your whole family is with you? Unless you know how to change a flat tire yourself, you need a portable tire inflator.
An air leak or low tire pressure problem is the last thing you want to happen while driving. To help you or your loved ones when dealing with emergency tire problems, I've compiled a list of tire inflators.
Tire Inflator Benefits
1. Availability
Everyone can use a portable tire inflator. You or your child can start using it anytime, anywhere. It's easy to operate and you can inflate the tires of your car, truck or bike without any problems. It doesn't matter if you're on the road, at the beach, skiing, boating, camping, or even in the park; you can inflate your tires in minutes.
2. Durable
A portable tire inflator is a durable tool. Most portable inflators come with a sturdy plastic casing that prevents them from being damaged or broken. If you have a portable tire inflator that can be adjusted to fit in the trunk of your car or backpack, then this is a good choice. Tire inflators are designed to withstand the rigors of daily use and relieve flat tires.
3. Safety
A portable tire inflator is a safety device that all car owners need. You can attach it to your vehicle's spare tire and have it inflated in minutes. Having a portable tire inflator will prevent you from stopping on the side of the road for long periods of time. In addition, it eliminates the risk of you ending up losing your tires or having to wait hours for a tow truck. Inflating your tires helps avoid accidents and injuries.
4. Affordable
Portable tire inflators are an affordable device to have in the home. Most of these tire inflators are inexpensive and can save you a lot of money. Likewise, you can avoid spending money on a mechanic when your tires leak. You can easily purchase a portable tire inflator online or at a sporting goods store. There you will have a variety of options to choose from.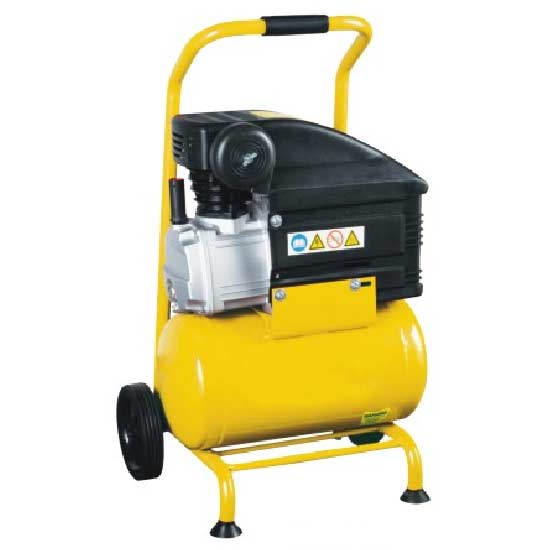 AutoToolsDepot Direct-connected portable Air Compressor
Features of the inflator
1. Blower function
This is the function that produces vacuum or air pressure. Then air fills or inflates the tire.
2. Pressure gauge
The pressure gauge is used to indicate the pressure of the inflator. These devices are powerful and can damage the car's engine if the pressure is too high. The gauge tracks the air pressure and provides an alarm.
3. Pressure regulator
Pressure regulators are used to regulate the air pressure in your tires. You can measure it yourself and adjust it using a screw or dial type.
4. Air Traffic Control
ATC is another warning system that alerts you when tire pressure is too high or too low. These can be found on a compressor filled with a pressure gauge.
5. Chamber System
There are two different compressor systems: the dual-chamber system and the single-chamber system. The dual chamber filler is popular because it has two separate chambers within the central pump unit, which allows you to get a higher level of accuracy for the gauges used in these models. On the other hand, single-chamber systems are cheaper and lighter.
AutoToolsDepot hopes that the above information will help you determine which portable tire inflators you can purchase. Now that you've learned all about these portable tire inflators, contact us for a quote!