The Grease Gun is a mechanical device used to lubricate the components of different mechanical devices or automotive motors. It delivers the lubricant through a nozzle when pressure is applied.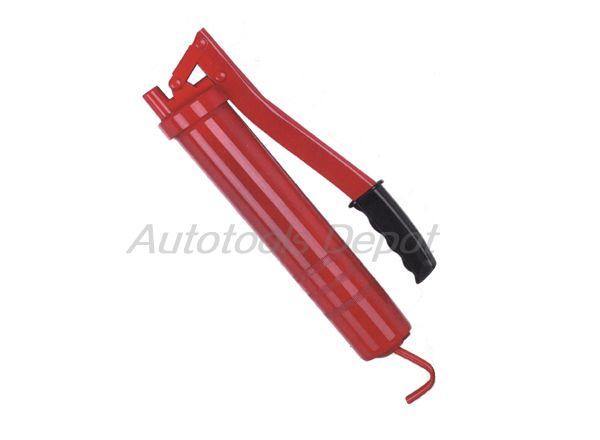 Any grease gun to work, it must be loaded with the grease cartridge correctly. Make sure you use an appropriate cartridge and load it appropriately.
To load the grease cartridge, remove the head of the barrel. After removing the head, pull the follower rod back from the barrel.
Grease Gun Manufacturers tell you Most grease guns, irrespective of the type will have a lock to hold the rod in position. Once the rod is pulled back, use the lock and secure the rod in this position.
Open the new grease cartridge and insert it in the barrel of the gun.
Grease Gun Supplier remind that Replace the head of the gun but do not tighten it.
Release the follower rod from the lock and push it so that it would force the grease from the head. This will remove all the air inside the grease gun.
Push the rod until some grease comes out from the head.
Clean off the lubricant and attach the nozzle to the head.
After connecting the nozzle, tighten the head and release the air knob to release the excess air.
Attach the coupler to the nozzle, and you are all set to use the grease gun.